Dita Epiluxury
Merchandising & Fixture System

Spatial Design
Packaging


Context:
Dita-Epiluxury is Dita Group's bespoke modular eyewear brand with a price point from $1800-$4500.
Presentation, differentiation, aura and storytelling was of paramount importance at this high price-point. The brand needed a radically different form of presentation that laddered up to its product philosophy of 'A Category of One.'
Concept:
'The most beautiful thing we can experience is the mysterious.' - Albert Einstein
Designed to provoke a conversation with the store staff the design system poses more questions than answers. The black Epiluxury monoliths are branded with the abstract runic symbols of The Five Tenets of Epiluxury. While a lit shadowbox suspends the eyewear systems components behind glass.

Execution:


In order to accomodate multiple retail contexts an integrated packaging and fixture system was designed around a simple magnetic attachment.

This allowed for multiple configurations of the displays. The columns were primarily designed for windows and store-in-store presentations, whereas the shadow box and flagship components can be configured for desktop retail environments.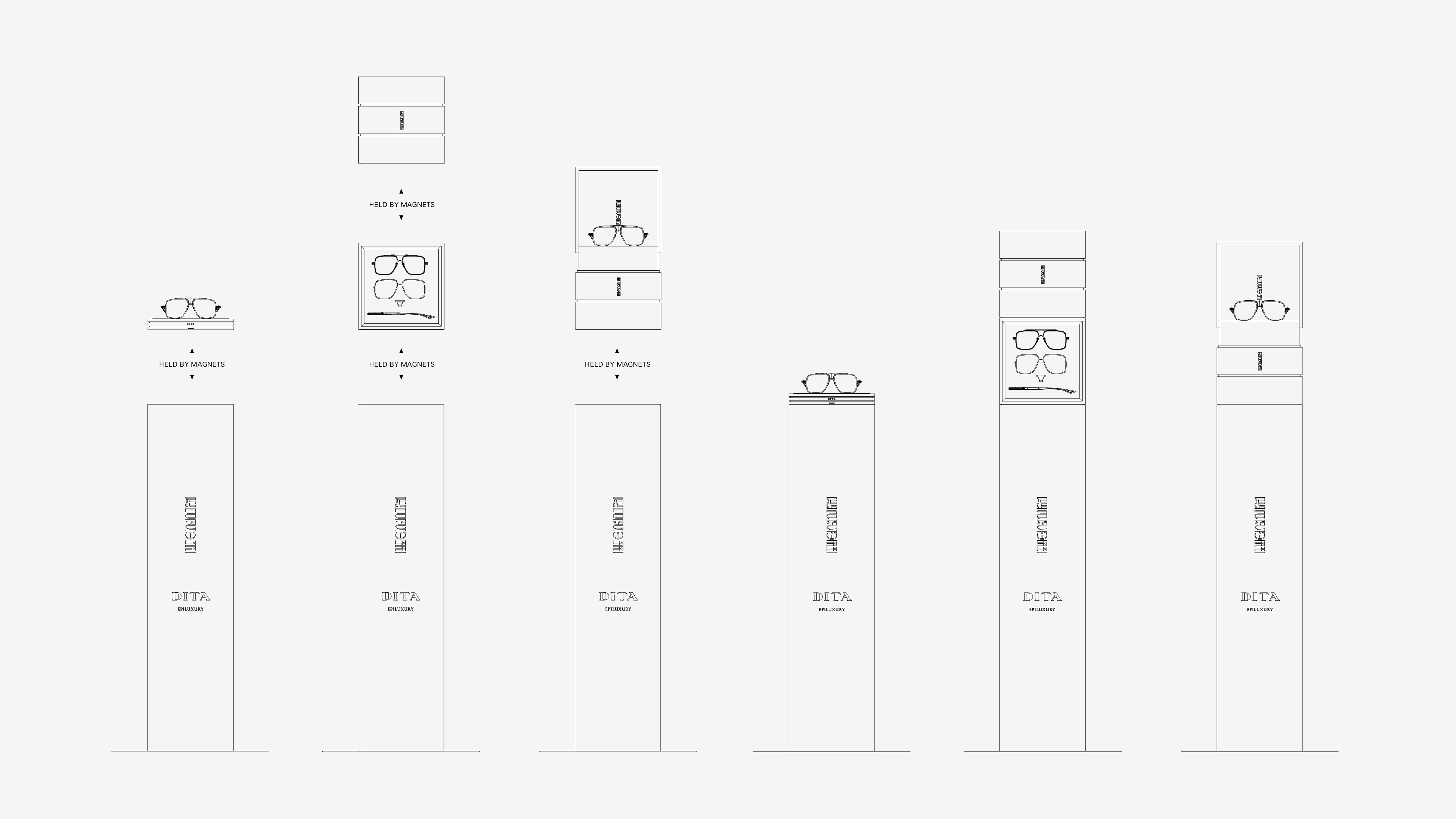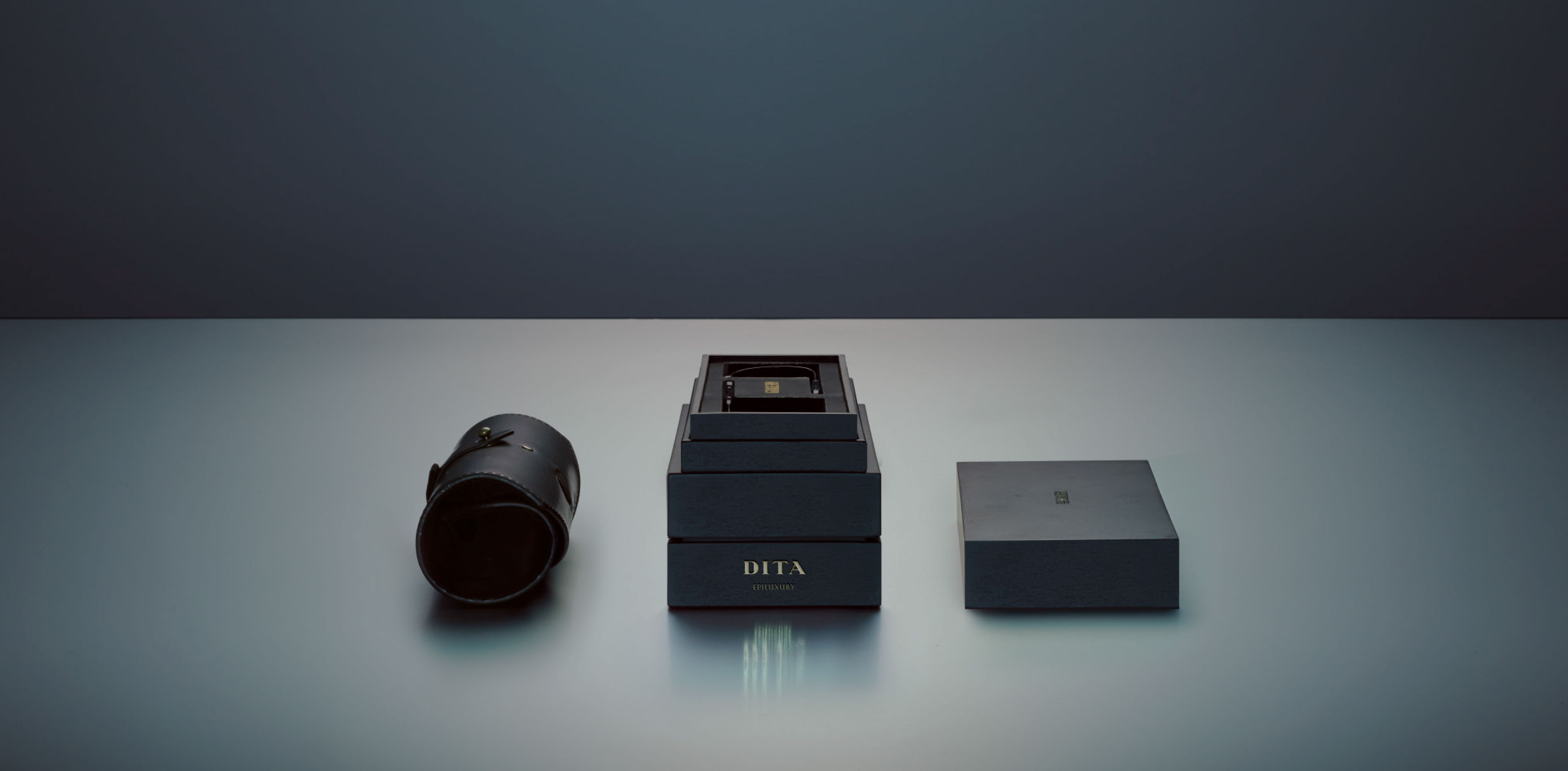 ---