DITA Case Study
Branding
Strategy
Writing
Film
Editing
Photography
Digital
Editorial
Packaging
Spatial
"8 Months, 320 steps, 100 craftsman to make a DITA frame"

In 2016, DITA communicated 'old' luxury brand messaging, focusing on the tangible aspect of luxury: artisans, handcraft, price, and beauty.

While these tactics were successful for the brand for a period of time, they were not a unique perspective. Subsequently DITA's messaging was copied by it's competitors, many who made these claims regardless of the quality of the end product.



Paradigm Shift:
From tangible to intangible and back again.

To make the tangible, we invest in the intangible. This is where 'new' luxury brand messaging focuses: drama, imagination, narrative and metaphor.

The challenge was to develop a unique philosophical perspective for DITA Group. Enabling the brand to move beyond a narrow narrative of eyewear design and participate in culture at large.




DITA "A Category of One"
After a review of the past and present product line, most successful SKUs, customer demographics and sales data it was clear that over the 20 year life of the brand it developed organically.

DITA had very little in terms of a 'house style' of product. The customers ranged vastly in age, occupation and interests, yet they all chose DITA over less expensive, more established names like Chanel, YSL and Dior.

Why is this?
Uniqueness.

And not necessarily in physical product but in aura. DITA had a cult-like following. DITA is specialized, boutique, rare, widely known for the highest end quality and appealed to a wide range of people looking for 'the best ' in eyewear.

The mass licensed luxury brands had lost their luster, they no longer had emotional resonance.



A Category of One.
Together, we stand apart.

Taking the diversity of customers into consideration we wanted to celebrate this diversity in our messaging by leaning in on character, expression and individuality as a creative platform.

This manifested itself in DITA's brand campaigns, all based on creating expressive and entertaining characters guided by key products from the brand.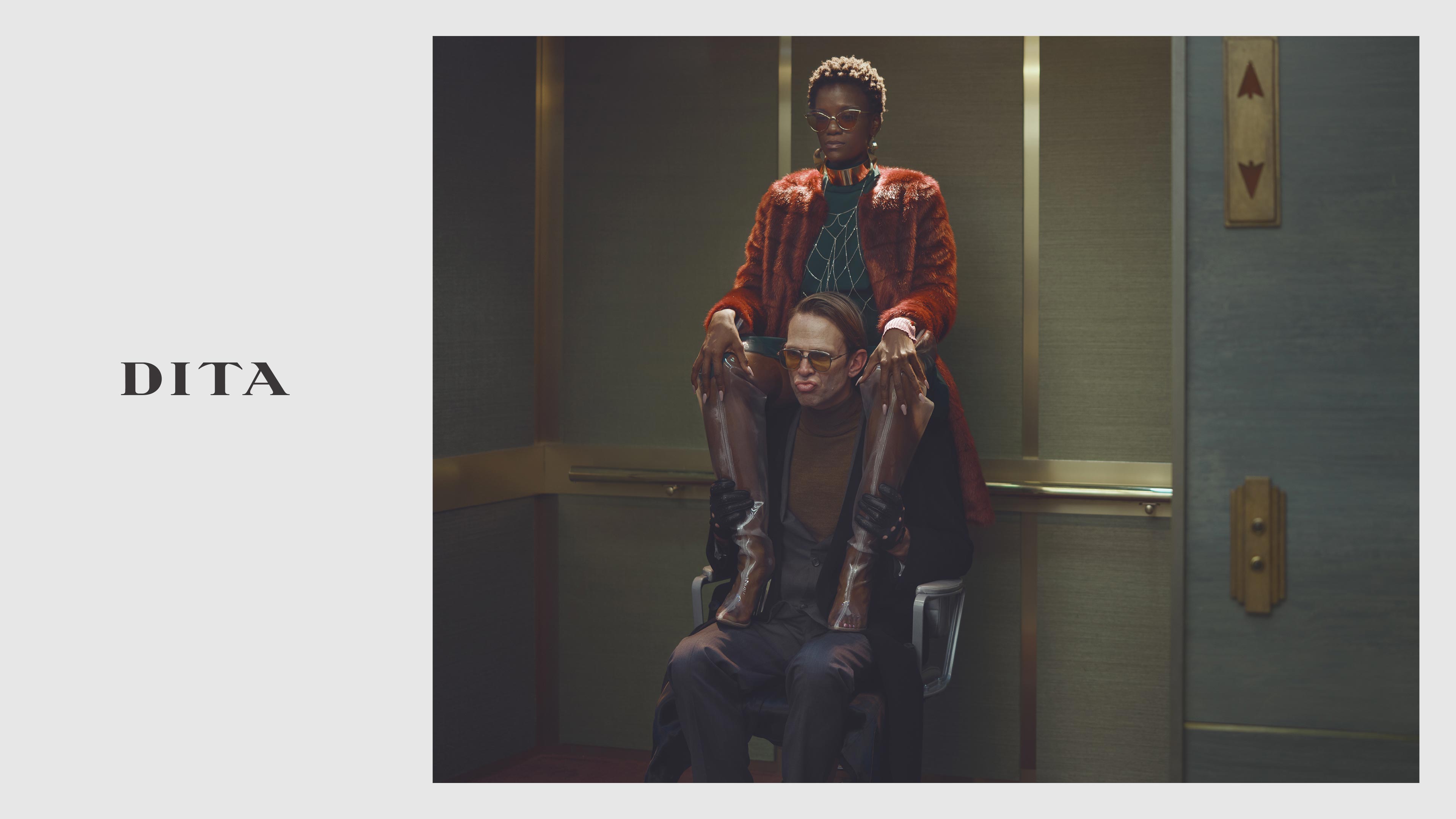 DITA SS18
Brand Campaign

Laddering up to DITA's A Category of One brand ethos. SS18 is a character study celebrating individuality and the social awkwardness of strange elevator rides.


A Category of One.
Together, we stand apart.

A 21st century family, bonded not by blood but by a point of view. They are all standouts, and curious occupants of the same fictious apartment building where they share moments, conversations, and glances in the building's
classic elevator.
GCD—Dustin Edward Arnold
Director/Photographer—Dustin Edward Arnold DP—Keith Leman
Copywriter—Andrew Smart
Editor— Evelyn & Gabriel Diaz
Colorist—Asa Fox
Styling—Caitlin Boelke
Hair—Dennis Gots@ The Wall Group
Make-Up—Kali Kennedy @ Forward Artists Design that Finds Beauty in Purpose
Grounded in a transdisciplinary approach to design, DITA engages the perspectives of designers and engineers whose expertise originates in fields ranging from automotive design to sculpture and architecture.

Encouraging designers to experiment with ideas, technology and materials outside the realm of eyewear, the design studio spends months refining a single concept until a functional prototype is 3D printed, refined and produced.

From our hinge system, to lenses and high-quality beta-titanium, the objective is simple: inspired design that finds beauty in purpose.


Premium Lenses
Known for stunning optical clarity, beautiful tintability and superior color holdout.


Acetate Finishing
Our acetate frames use a proprietary tumbling process to achieve their beautiful finish. DITA uses some of the highest quality acetate available.

Optical Coatings
All lenses feature AR (anti-reflective) coating which reduces glare on the back of lenses, gradients, mirrors and flashes.


An additional chemical hard coat increases scratch resistance and improves cleaning and durability.
Titanium Production
DITA uses one of the highest grades of Beta-Titanium, which is thin, durable and extremely flexible.
Our Beta-Titanium is 1/3 the weight of steel.
Hinge System
Designed with parts that are removable and replaceable. DITA uses assembled hinges instead of heat stake for ultimate longevity.
Craft that Celebrates the Unseen
Craftsmanship is the cornerstone of DITA'S reputation for quality and innovation – that's why our relationship with some of the world's most highly regarded artisans have lasted not years, but decades.

Accomplished craftsman, many of whom sharpened their skills through long experience in the trade, attend to the subtlest details by combining old world technique with cutting-edge technology. In an era of mass production and automation, we're committed to preserving an artistic legacy that celebrates the unseen-and the difference is clear from the first touch.
Over 20 Years of Focus
For more than 20 years our focus has been one thing: perfecting the art of eyewear. We arent a fashion house license. We are specialized.


Preserving the Precious

DITA's relationships with some of the world's most highly regarded artisans in eyewear have lasted not years, but decades. Those relationships continue until this day.
A Craft that Takes Months
DITA's manufacturing standards and specialty design language require months to perfect a single frame concept.



Investment in R&D

After decades of experience and research, DITA opens its own proprietary factory in Japan further investing in R&D to develop unique design and production methods.

DITA is one of the first Independent eyewear companies to do so.
DITA x Japan
We finish all our frames in Japan. Not because we can, but because we must Because the level of detail in our frames requires the outmost level of quality, and that quality is found in Japan.


Culture that Transcends Convention
Informed by the currents of art, architecture, cinema and sport, DITA's commitment to innovation has earned the trust of discerning clients across the globe.

From innovating ultra-thin acetates in the DITA-FEATHERLIGHT collection, to luxurious titanium and custom hardware, or the character frames defined within the DITA-SERIES collection, the list of DITA's innovations in eyewear is unrivaled, offering a vision for the future as memorable as it's past. Our heritage speaks for itself: a culture that transcends convention.




20 Years of Focus
Over 20 years of innovation, in three unique collections. Offering a vision for the future as memorable as our past.

DITA-SERIES
DITA-FEATHERLIGHT
DITA-LAMINATE
DITA-SERIES
Every frame an Icon.

Timeless yet of time, every DITA-SERIES frame is a unique character with its own story, its own personified traits. DITA-SERIES eyewear captures a singular moment of inspiration that will endure the test of time. One in a lineage of excellence,
each DITA-SERIES frame aligns with a visionary archetype; one we might all find inside of us if we bravely pursue it.
DITA-LAMINATE
Acetate Skin. Steel Soul.

Time is no object in the construction of every pair of DITA-LAMINATE frames takes our master craftsmen longer to craft each one. DITA-LAMINATE frames are milled, plated, and laminated with a unique manufacturing technique that revels in contrast—pairing the strength of Stainless steel with the iconic silhouette of an acetate frame. The result of this process is a lightweight, extremely thin, durable eyewear.
DITA-FEATHERLIGHT
Light. Thin. Strong

. Lightness is the ultimate luxury with DITA-FEATHERLIGHT frames. In the pursuit of near weightlessness, a demanding, heat-tempering manufacturing process results in a frame weighing less than traditional acetate frames. Ultra-thin at 2.5 Millimeters, DITA-FEATHERLIGHT frames sacrifice neither durability nor strength. With your unprecedented comfort in mind, DITA-FEATHERLIGHT frames are engineered upon a belief that a bold presence need never be a heavy one.
MACH-Series
Campaign
A Celebration of Speed.

DITA-SERIES frames are mini-franchises within the DITA brand in which the design team iterates on a singular idea, archetype or inspiration over a number of years.

DITA's Mach-Series draws inspiration from all things fast. Automotive, aeronautic, nautical.


In celebration of the launch of the Mach-Six, we focused on a campaign reviewing the entire collection of Mach-Series frames seen through the singular lens that started it all: the love of speed.
GCD— Dustin Edward Arnold
Director/Photographer— Dustin Edward Arnold
DP—Jeff Vogeding
Editor— Dustin Edward Arnold
Music— Dustin Edward Arnold
Hair—Dennis Gots @ The Wall Group
Make-Up—Natasha Severino @ Forward
DITA Website & Content Strategy
DITA's 'A Category of One' brand positioning has 3 content pillars integrated into both the brand storytelling, social media and content strategy.



1) Design the Finds Beauty in Pupose
2) Craft that Celebrates the Unseen
3) Culture that Transcends Convention

We carried this through the online presence by integrating the creative content into the core website and ecomm offerings.
GCD— Dustin Edward Arnold
DITAworld Editor-in-Chief— Pete Hellyer
Digital Strategy— Cody Cho
STATESMAN-Series
Campaign
Undressing the Statesman
DITA's Statesman-Series of eyewear is inspired by classic American style from the 1950s. A decade known for both conformity and rebellion, a tension which resulted in the redefinition American values.
'Undressing the statesman' examines the tropes of classic mens style of this era with an eye towards expectation, youth, and masculinity.
GCD— Dustin Edward Arnold
Photography— Dustin Edward Arnold
Styling— Brittany Lamp
Grooming & Make-Up— Danni Katz
---
GCD— Dustin Edward Arnold

Writers— Andrew Smart, Dustin Edward Arnold, Michael Russo

Design & Photography— Dustin Edward Arnold
DITA Pedastle Fixtures︎︎︎
GCD— Dustin Edward Arnold

Designers— Kellie Hautala, Han Roh, Louis Lee

3D— Han Roh
DITA Seaport NYC Flagship Store︎︎︎
DITA Flagship Store Design
Warm Minimalism:
Natural Materials & Modern Forms

Many contemporary artists and designers, deem context and tradition irrelevant, choosing to take a purely personal approach to their craft. Dita takes an exception to this reductionist approach to modernism, choosing context and tradition as the foundation of the environment.

Conceived as one part optical laboratory, one part showroom, the space balances an ascetic strength, with textural and sculptural details. Designed in collaboration with architectural practice TagFront under the leadership of brothers Mandi and Mehdi Rafaty the design philosophy was informed by the concept of 'Warm Minimalism' a balance of natural materials and modern forms.
Contractor &
Construction

D.Brain Co., Ltd
Supernova Inc.
Architecture


Tag Front



Principal Architects—Mehdi Rafaty & Mandi Rafaty
Designer—Heidi Tay
Designer—Sean Lee
Designer—Farhad Hooshivar
Design Direction


DITA Group



GCD— Dustin Edward Arnold
Co-Founders— John Juniper & Jeff Solorio

Project Management— Christina Tinio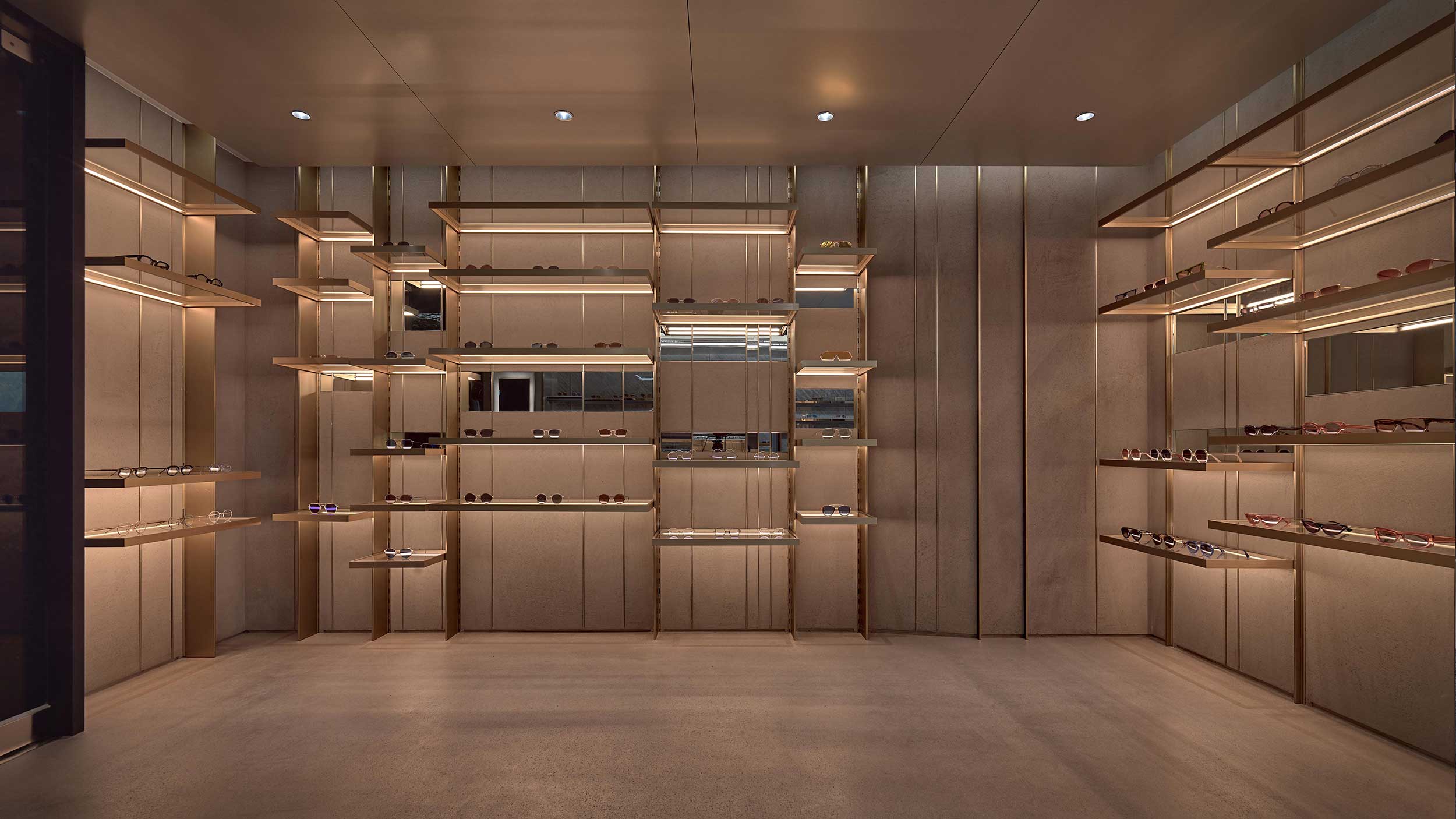 DITA Seoul Korea Flagship Store︎︎︎
Architecture


Jong Kim Associates




Design Direction


DITA Group



GCD— Dustin Edward Arnold
Co-Founders— John Juniper & Jeff Solorio

Project Management— Han Roh
DITA Paris & Milan Tradeshow Environment︎︎︎
DITA Paris & Milan Tradeshow Environment
DITA's European tradeshow accounts for both a signifigant amount of B2B sales as well as international exposure and relationship building for the brand.
The new design focused on streamlining the sales experience with bespoke desks designed to house and organize international sales reps product, a lounge area for clients waiting for appoinments and built in storage. All engineered to be assembled transported and dissassembled bi-annually.
Architecture


Tag Front



Principal Architects—Mehdi Rafaty & Mandi Rafaty
Designer—Sean Lee
Designer—Farhad Hooshivar
Design Direction


DITA Group



GCD— Dustin Edward Arnold
Co-Founders— John Juniper & Jeff Solorio

Project Management— Christina Tinio
DITAworld Social Initiative︎︎︎
GCD— Dustin Edward Arnold
DITAworld Editor-in-Chief— Pete Hellyer
Digital Strategy— Cody Cho
DITAworld:
Shifting from PR to creation.

Moving from B2B to B2C, being underserviced by PR agencies and the desire to create a unique voice for the brand resulted in DITA shifting budgets from traditional PR to social content.

Historically PR hits acted like heroin for the brand. Momentarily satsifying, addictive but ultimately eating the brand from the inside out. In order to build and reinforce the brand's new positioning as 'A Category of One' DITAworld was established as a social and editorial platform to bring DITA's three brand pillars to life through interviews, visual stories and film.
Designed to align with individuals who are all 'A Category of One' in their own right the stories were chosen and organzied according to DITA's 3 Brand Pillars:

1) Design that Finds Beauty in Purpose
2) Craft that Celebrates the Unseen
3) Culture that Transcends Convention
DITAworld projects then allowed further product based collaborations with individuals at the vanguard of design, craft and culture. Spread that content via syndication, leverage the collaborators social channels and expand our own network while creating content that aligns our own ethos.
---
DITAworld Views:
Visual Arts
---
DITAworld Talks:
Interviews
---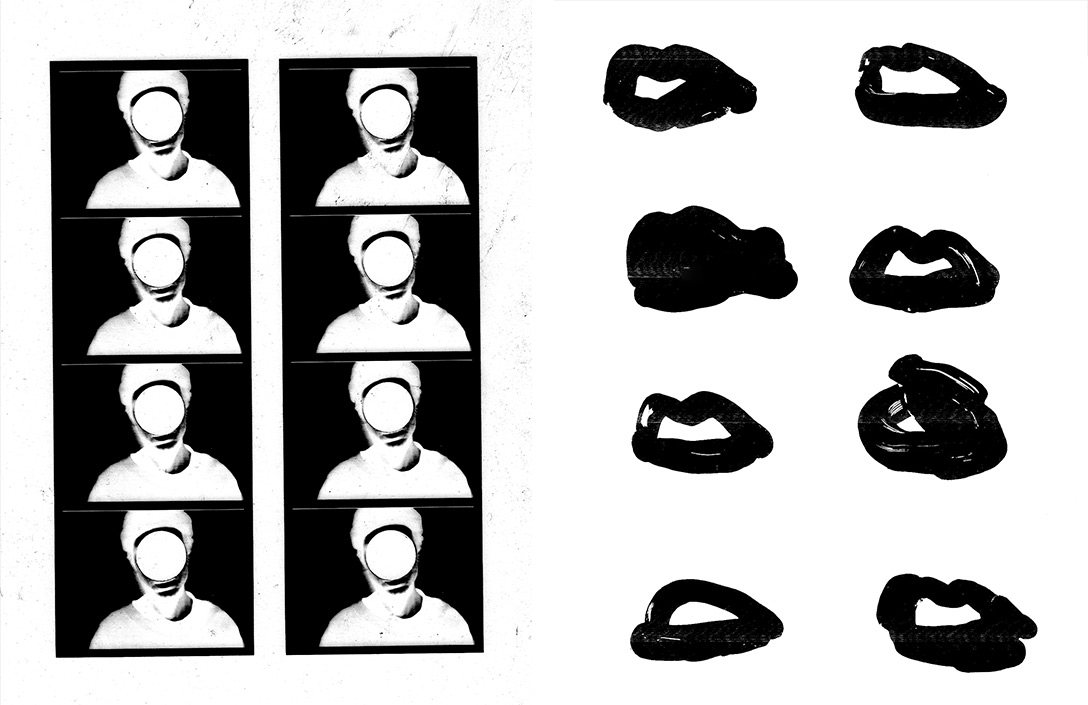 Culture that Transcends Convention
Subversion by Jesse Draxler

It's not often that you give an artist a brief that they largely ignore and you are still happy with the results. Los Angeles based artist and illustrator Jesse Draxler proved the exception to the rule.

Upon sharing the punk spirited inspiration of our new Conique frame, Draxler took the theme of subversion to heart and disregarded the instruction to not include the product. Instead, it is the centrepiece of a brooding series of collages and illustrations which are 99% analog — using the same materials and processes as post-punk zines of the late 70s that inspired the original brief.

Draxler's process is often iterative and experimental, much like the zeitgeist of that period. That spirit further manifests in the interplay between hand drawn elements, type, photo collage and the stark contrast of elements — plus how he 'fucked up' an old printer to get just the right effect for the final artwork.





Craft that Celebrates the Unseen
Bertrand Duchaufour
Expert perfumer Bertrand Duchaufour is a contradictory character. Having trained in Grasse, the world's capital of perfume, and created scents for a host of influential brands over the last 30 years, his experience is almost unequalled.

Paris-based Duchaufour works with a library of the finest ingredients available to his craft but is inspired almost exclusively by the intangible. His works epitomise a bid for balance: that between the olfactive, intellectual experience of a scent and its physical path, its lifeline. Even his most discordant creations are evidence of an endless search for quiet harmony.

Duchaufour works with open eyes; his daily journeys of discovery resemble not a search for perfection or preciousness but a search for essence: for the absolutes of experience.
A teenage sweetheart first instilled in young Bertrand his love of scent. At 17 he moved to Paris and met a girl who wore Chanel No 19; she was an avid perfume collector and enthused passionately to him about fine fragrances. From this early romance bloomed Duchaufour's career: he spent a few years as a chemist before his passion led him to Grasse, where he embarked upon a slow and steady exploration...
Craft that Celebrates the Unseen
Duality ft. Sevdaliza by Emmanuel Adjei

Iranian-born, Dutch-based experimental pop polymath Sevdaliza is impossible to pin down.

A haunting singer; evocative lyricist; and progressive visual artist who is best known for a distinctive sound and aesthetic that playfully subverts both expectations and genre. But even this definition feels reductive as this exclusive short film demonstrates.

For DITA, Sevdaliza worked with long-time creative collaborators — film director Emmanuel Adjei and co producer Mucky — to craft an audio-visual experience that is unlike anything you have seen before. The dual nature of light and form are presented in an alchemical context that explores what perfected craftsmanship and a rich imagination can manifest.

Created to celebrate the launch of the brand new DITA dual lens. Meticulously engineered to harness the ever-changing properties of light, Rikton – Type 402 employs an innovative photochromic dual-lens construction for an unparalleled visual experience.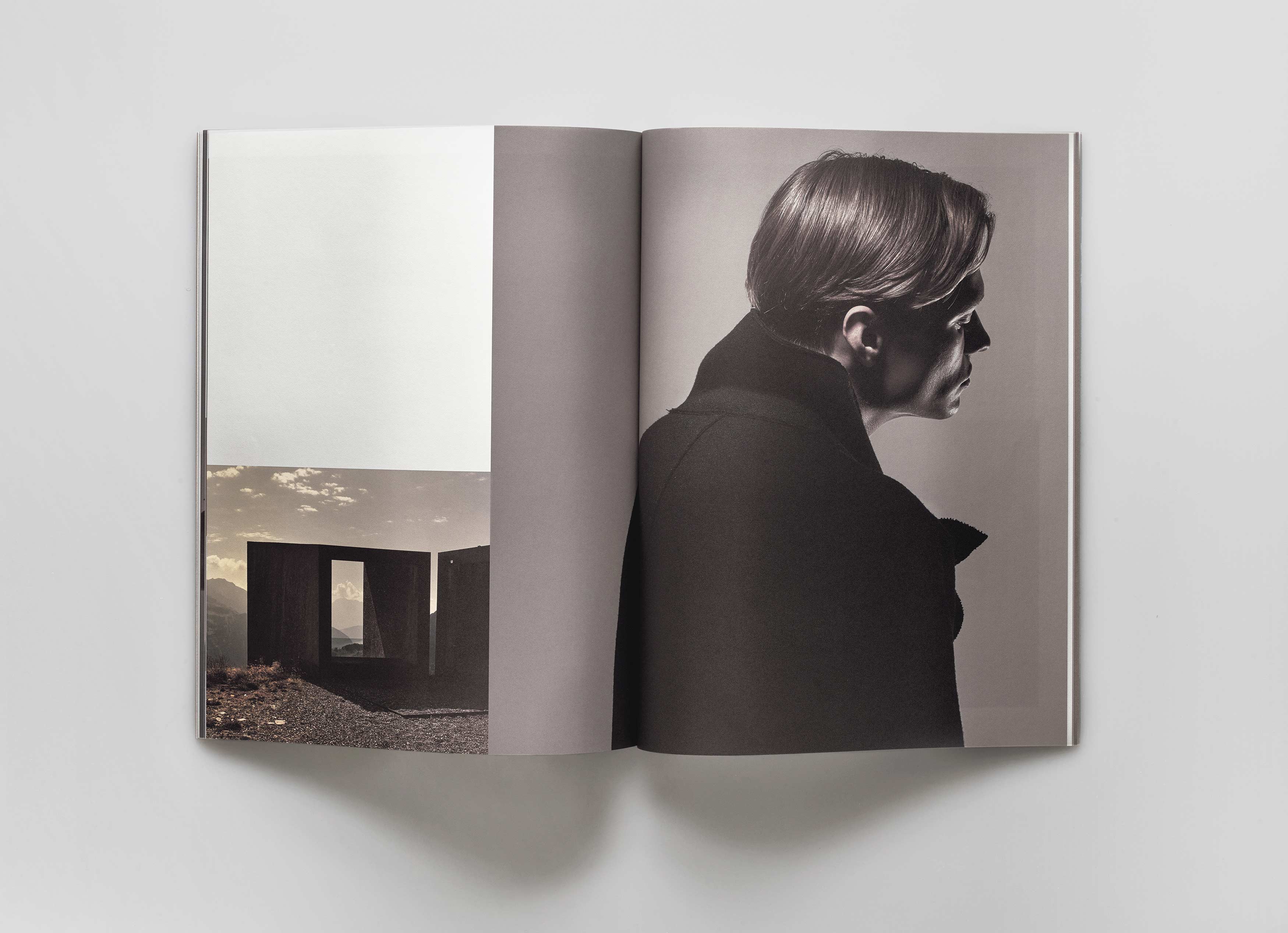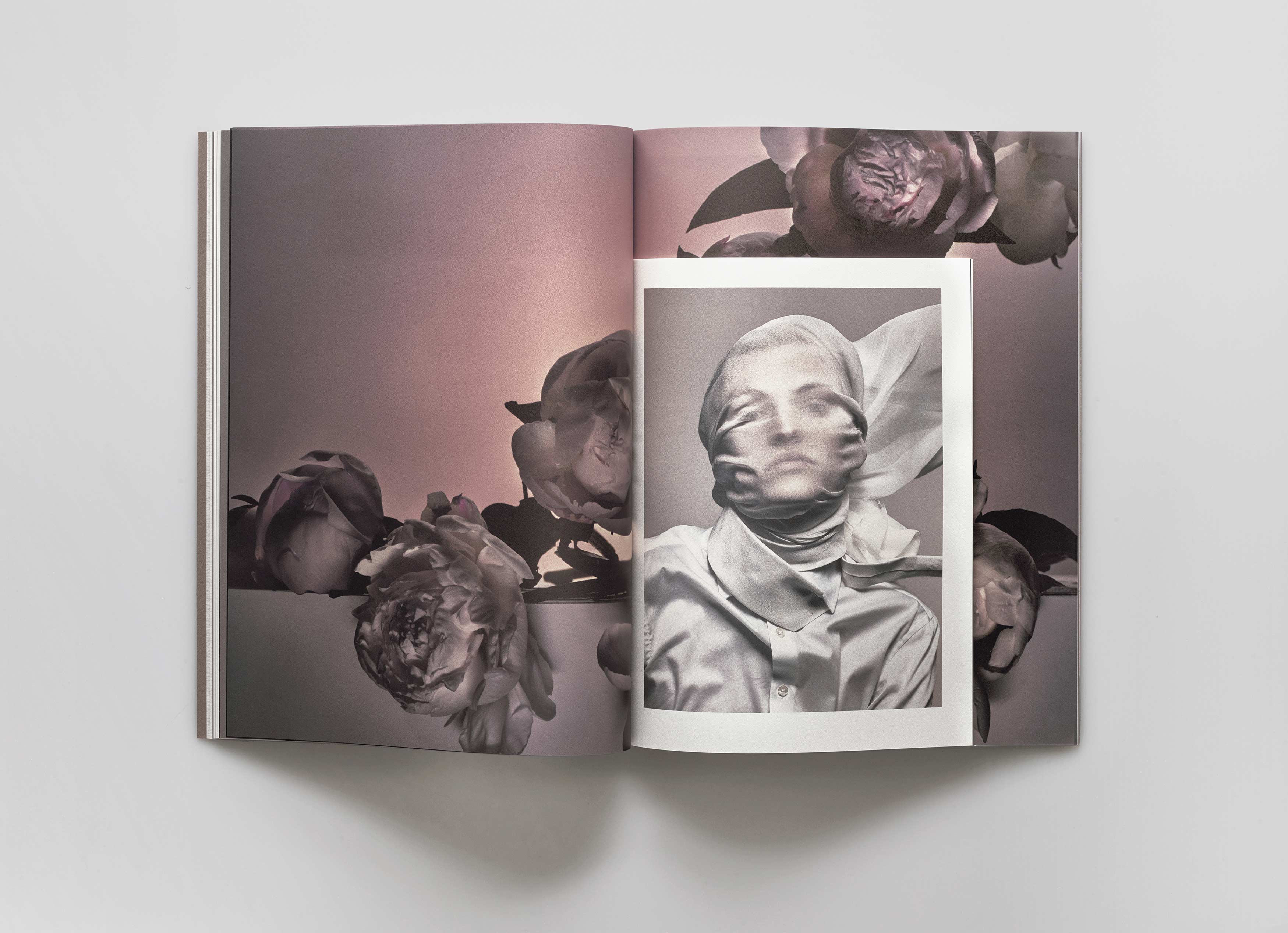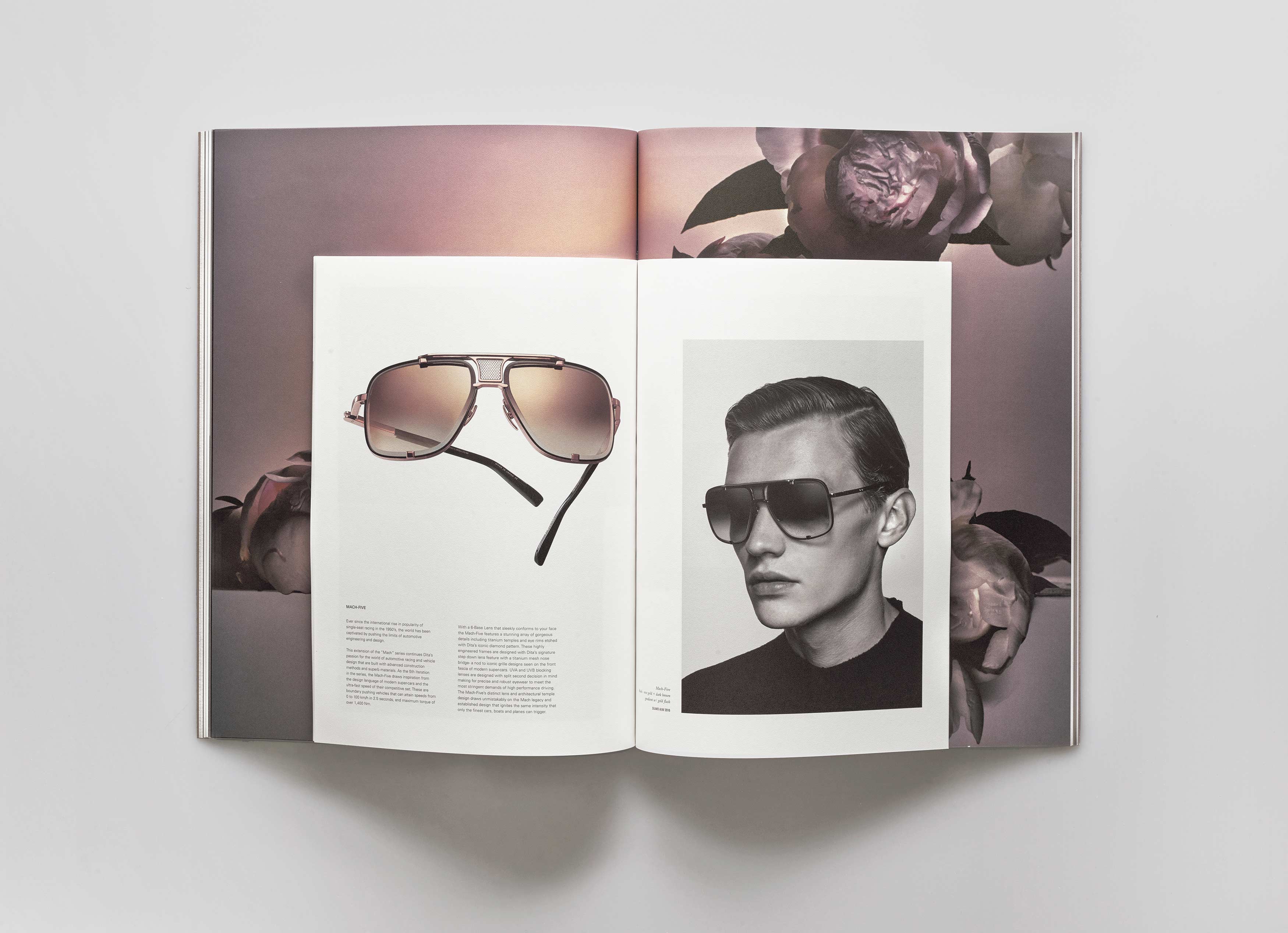 DITA-Editions
DITA-Editions is a Bi-Annual project fueled by the desire to share the brand's passion for fine photography and the art of the printed page.

Designed with inspiration in mind, each issue has a distinct conceptual focus- ranging from visualizing the mood of the latest collection, to collaborations with artists and stories from friends.
Each issue produced supported the seasons collection and was used as a content-creation catalyst across all media touchpoints. Physical copies of the publication were sent to DITA's top tier clientele and used as 'calling cards' to further collaborations with artists, celebrities and musicians.
GCD— Dustin Edward Arnold
Photography— Dustin Edward Arnold
Photography—John Juniper
Copywriting—Michael Russo
Styling—Caitlin Boelke
Hair—Dennis Gots @ The Wall Group
Make-Up—Riku Campo @ Art Department
Digital Tech—Jeff Vogeding
Models—Simon @ Photogenics
Jayden @ Next / Kasimira @ Next
DITA-Editions 002: Paradis︎︎︎
DITA x Dita Von Teese
Collaboration
Re-imagining the cat-eye through the eyes of Dita Von Teese. An Iconic all-titanium frame for the modern Femme Totale.
Dita Meets Dita.
"The cat-eye is a well-worn style, a silhouette that rarely transcends the era in which it was created," she explained. "My goal was to keep within the spirit of the 1950's, but to craft our version in a slick, new way as a secret weapon for the modern Femme Totale." — Dita Von Teese
GCD— Dustin Edward Arnold
Photograper/Director— Dustin Edward Arnold
DP—Jeff Vogeding
Editorial/Color— Dustin Edward Arnold
Styling—Caitlin Boelke
Hair—Tony Medina
Stylist—Caitlin Boelke
Make Up—Gregory Arlt