DIGITAL GIANT

BRANDING
WRITING
MOVING IMAGE
DIGITAL
Challenge:



Branding a company that builds bespoke streaming CG visualization technology in a market so competitive they can't publicly disclose exactly what they do.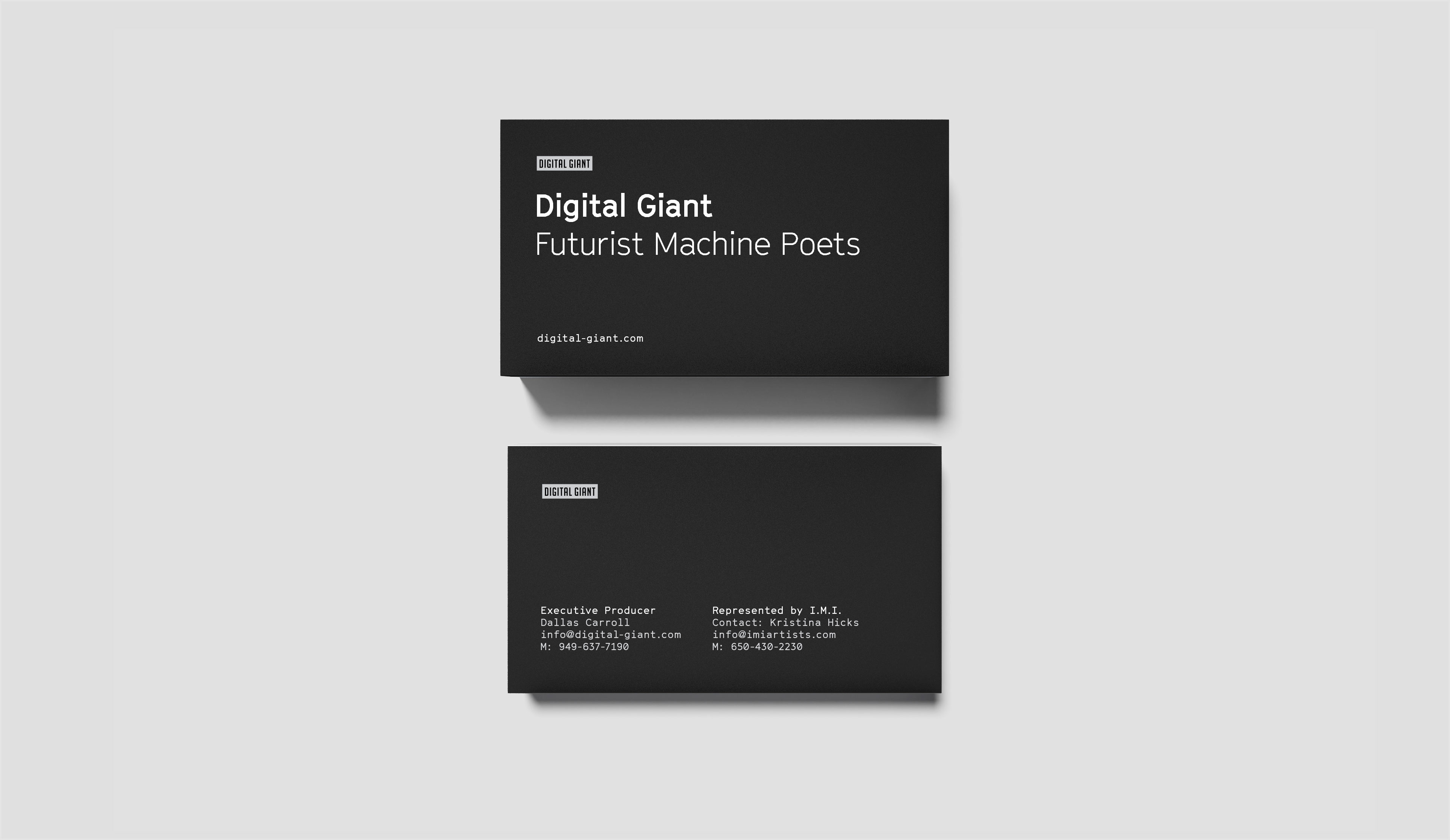 External Presentation:
Tech-Humour & Neuromancer

The Digital Giant brand identity is designed as an ever changing definition inspired by culture, religion and technology.
This tongue-in-cheek take on the hyperbole of the marketing and technology industry actively breaks conventions; choosing to embrace the imaginative and rebellious spirit of the companies role in culture and commerce over the dry, technological focus of the competition.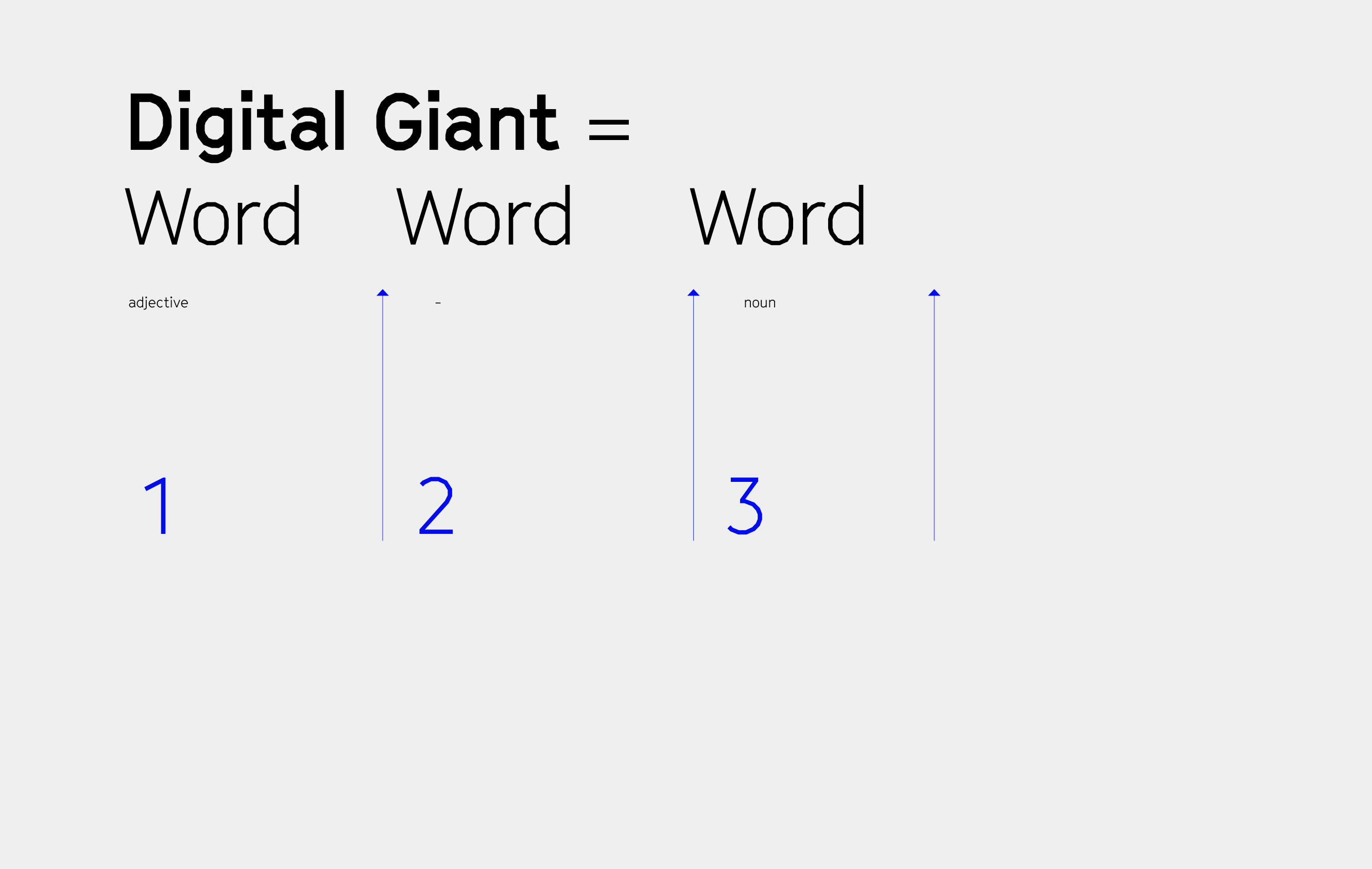 Private Presentation:

Black Belt Technologists


A 158 page client-facing presentation of Strategy, Technology, Craft, People & Process.